Core Team
The DCYI management team has over 60 years combined experience in engineering, process development and management. Both Mr. Zyburt and Ms. Jacoby have broad and extensive experience in product development and have dedicated their careers to refining the process. They have the knowledge, scope and vision necessary to take your product and organization from concept through postproduction. Career histories for the management team can be referenced online at www.dcyillc.com.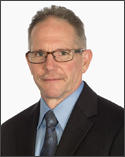 Jeffrey P. Zyburt | President
Jeffrey P. Zyburt brings thirty years of experience in a wide variety of engineering and management roles to DCYI. Known as the problem-solving go-to guy during his long tenure at Chrysler, Jeffrey has been a key player in facility management, product development, testing, quality control, union relations, and international business for both his former employer and DCYI clients. His strengths include organizational structure building, process development and deployment, and metrics development and deployment. A solid strategic thinker, Jeffrey is known for out-of-the-box solutions to difficult business and manufacturing problems. Read more >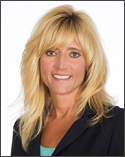 Denice R. Jacoby | Vice President
Denice R. Jacoby is an engineer with more than 20 years of experience in product and process development. Her credentials include extensive work in Voice of the Customer analysis, concept generation, design, development, validation, manufacturing, and warranty. She has created and implemented numerous highly efficient and sustainable processes. Read more >


Extended team
DCYI utilizes numerous specialists. We employ a wide range of highly capable professionals, many of whom are leaders in their field. Drawing on vast experience on numerous product development cycles, they can provide the kind of systems-level analysis that is key to engineering success. They are ready to go to work on your project. Career histories for some key DCYI specialists can be found at www.dcyillc.com.
Burke Brown
Burke Brown, an automotive engineer whose list of accomplishments is too long for this space, has figured prominently in United States powertrain and vehicle development. He joined the DCYI engineering team in 2011. Read more >



Mike Cwiek
Mike Cwiek brings a wealth engineering expertise to DCYI clients. With more than thirty years of experience in the design, development and testing of automotive electronic and electrical systems, Mr. Cwiek is a most valuable member of the team. Read more >



Marvin Frinkle
Marvin Frinkle had various responsibilities during his 32+ years with Chrysler, all spent at the Chelsea Proving Grounds Facility in Michigan.
Read More >



Paul S. Gritt
Paul S. Gritt, a highly acclaimed automotive engineer who developed a vast amount of brake-system technology during his 42-year tenure at Chrysler, is now available to address the needs of DCYI clients. Read more >



Martin A. Heitkamp
Safety certification and homologation are among the most difficult tasks faced by today's automakers. Martin A. Heitkamp, an automotive safety expert, brings his vast experience and extensive knowledge of that highly specialized field to DCYI.
Read more >


John P. Sgalia
John P. Sgalia brings a wealth of automotive interior and exterior design experience to the DCYI team. Mr. Sgalia served as Deisgn Director in Chrysler's product design office from 1988 to 2008. During his tenure, he helped develop a synergy of interior and exterior design elements for numerous vehicle platforms. Read more >



Robert W. Turkovich
A highly respected automotive powertrain engineer and executive manager with broad experience, Robert W. Turkovich brings more than 30 years of industry-leading know-how to the DCYI team.
Read more >



Alan R. Visgar
Alan R. Visgar, an acclaimed automotive-finance and product-development specialist with more than 40 years experience, is now available to assist DCYI clients.
Read more >



Robert P. Weir
Robert P. Weir is a Test and Development Engineering Specialist with vast experience in test quality improvement, process improvement, data acquisition, survey development and load cell development. His expertise has helped DCYI clients develop accelerated durability testing schedules, based on innovative test techniques. Read more >